"The past is filled with incredible mysteries…
The clues to solving them are all around, hidden in plain sight…
A discovery that the world isn't ready to believe…"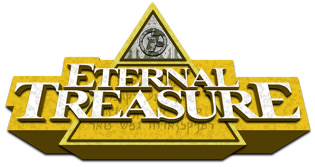 What if there was a secret that could

change the course of mankind forever?

Follow the four teams as they search for a secret in our nation's capitol. Can you solve the mystery before it is revealed on November 14th?

Get more out of the message series by accessing the notes and reference materials. There is a lot more here than we can cover on Wednesday nights.
---
This series will uncover the truth about many controversial topics, including…
the authenticity of the Bible...
the Nag Hammadi Library...
the Dead Sea Scrolls...
the DaVinci Code...
the Jesus Tomb...
the Apocrypha...
Nostradamus...
and more!
Everything that we believe and trust in relies on one important book, The Bible. How do we know the Bible is even true? How do we know when the Bible was actually written? How do we know that the Bible we have today is what God really intended us to have?
...Downloads...................
(right-click and choose "Save Target As")